Your customer login area provides essential planning tools in a single, organized location. Complete planning forms, Request Music (for djs), Fill out a Satisfaction Survey, Sign a Contract, Manage attendees, Make Payments, and more. Each option is completely customized for your particular needs. Outlined below are some of the most popular features.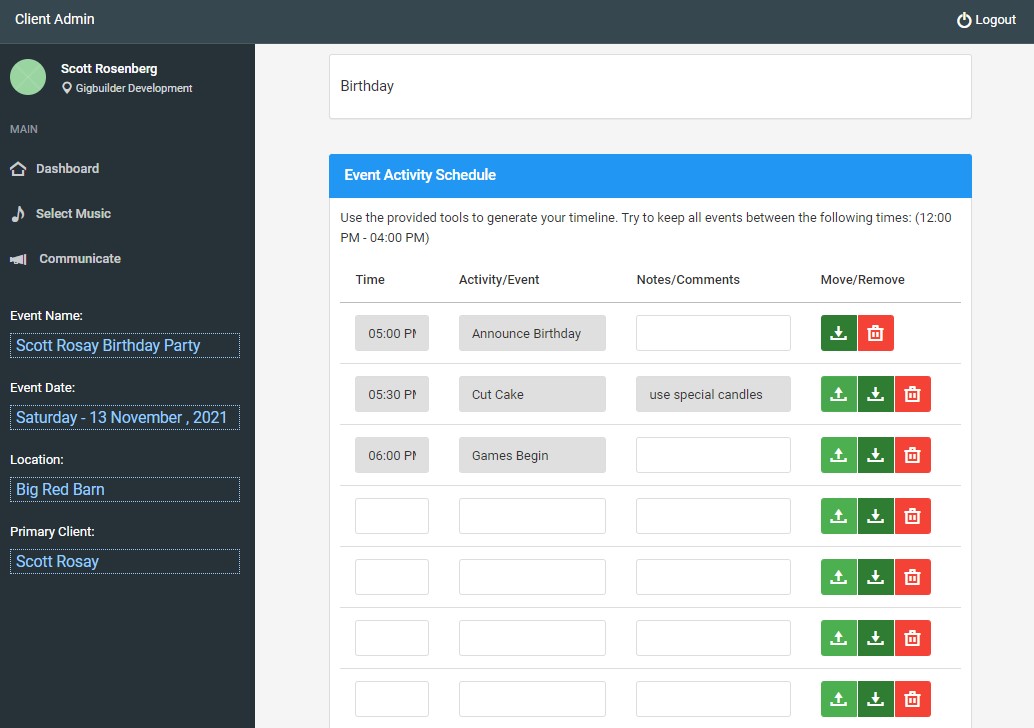 Unlimited Timelines
Always know the order of events!
Our unique drag and drop timeline widget makes it easy for your event planner to organize list(s) of activities. You may assign multiple timelines to each event and order by suggested time or by sequence. Updates are instant; you never need to worry about a client forgetting to save!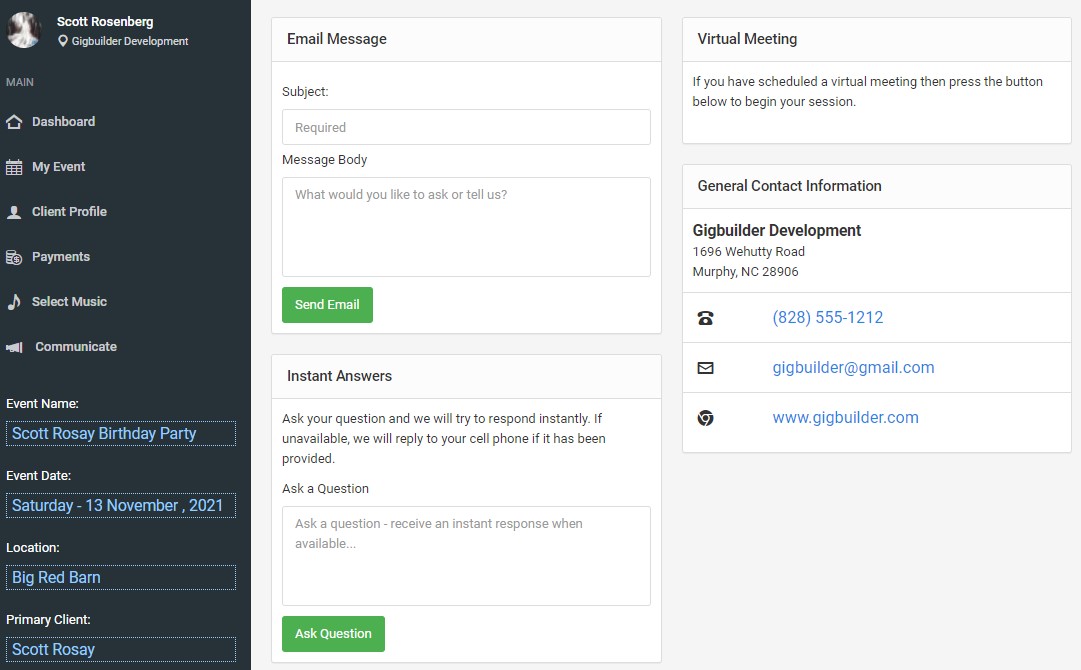 Contact Forms
Instant Contact Options for Clients!
You don't need to give out your cell phone to receive a text message. Gigbuilder handles that automatically. You don't need to give out your personal email address either. Our Contact Forms and tools are a simple way for your client to communicate any time of the day, any day of the week.