Gigbuilder provides numerous methods to help you book events with tools for your website, a mobile device, WeDJ.com leads, or within the Gigbuilder Admin system. Each are completely customized for your particular needs. Take a peek at some of the booking tools below.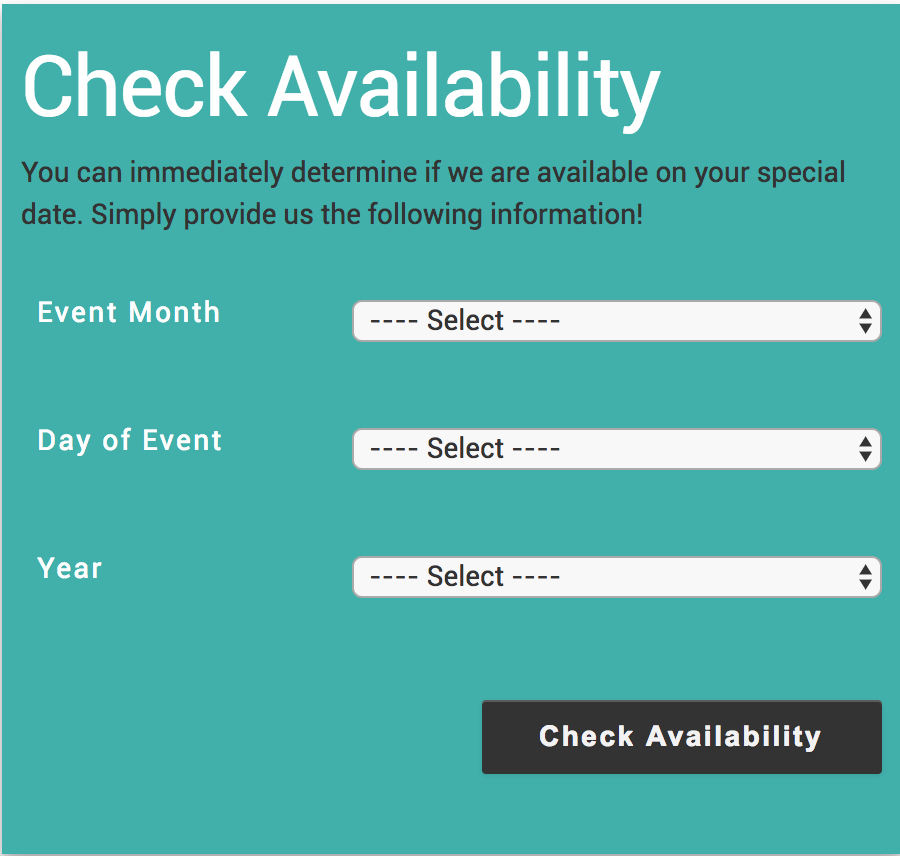 Availability Checker/Quote Generator
Instantly convert website vistors to Prospects!
Our copy & paste availability checkers can go anywhere on your website to create a quality list of prospects that only YOU receive. Its a simple concept with amazing results: your website visitor provides the date of their event and Gigbuilder takes over. No coding necessary! The only question - can you handle the volume of new leads?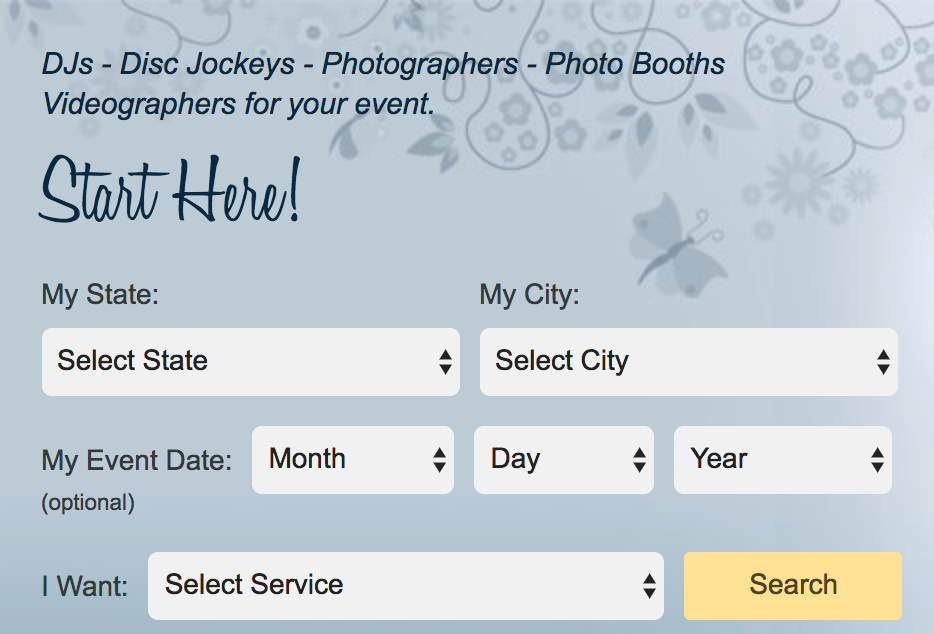 Book From WeDJ.com
Let our search engine work for you..
When combined with a Silver or Gold listing from WeDJ.com (silver/gold listings get Gigbuilder for FREE), vistors who check availability will only see companies that have Gigbuilder availability. When deciding to book, you'll get their information in the form of a new lead. There's nothing to configure as its setup automatically.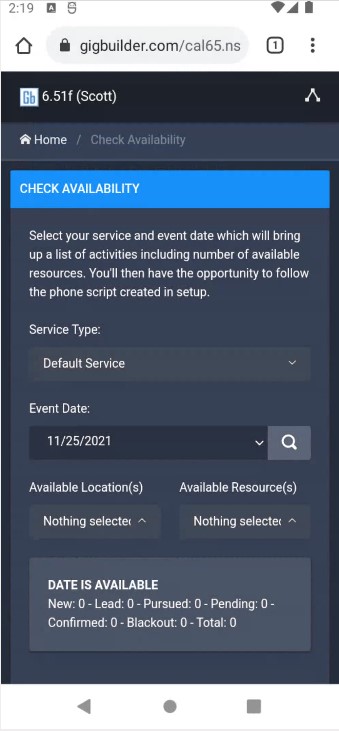 Book From Mobile Device
Quickly check a date when on the go..
Compatible with most smartphones, our mobile site can be easily saved to your phone's workspace and accessed immediately to check dates when you are face-to-face with a prospect for example, at an event.
You can also create phone scripts to go with the date availability checker so your office staff know exactly what to ask.